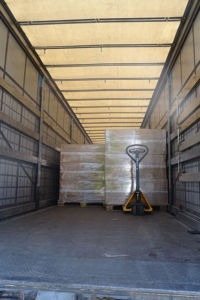 Whatever the size, weight and quantity of your goods, we will find the most economically and temporally suitable solution for their transport.
Thanks to the less-than-load, we can efficiently complete goods of various proportions. All you must do is give us basic information about the goods and we will take care of the rest.
The advantage of our services is great time saving, efficiency and saving of your money.

You do not have to worry about your goods, we are professionals with a long tradition in the market. We own a warehouse and a large fleet, so we can adapt to your needs.
Why are we the best solution for you?
Thanks to the efficient LTL logistics, we save our space and thus your money
We have been driving for almost 30 years – we have experience and best practices
We know how to save time effectively
We own an extensive fleet of vehicles
We will be happy to adapt to your requirements, contact us.