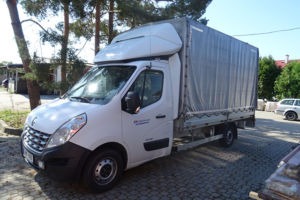 We have been operating in the field of forwarding for 29 years, so we understand the importance of individual factors such as transhipment, storage, customs clearance, insurance, etc. We focus on each of these factors individually to maximize speed and timing and minimize potential error.

What will we take care of?
We ensure trouble-free and timely transport
We will find a keenly priced route and vehicle for the transport of goods
We contractually undertake to take full responsibility for the goods taken over
We will take care of loading and unloading of goods
One of the advantages is the possibility of storing goods in our own warehouse
We can also take care of the transport of dangerous goods – ADR. We also provide the "JUST IN TIME" service – the possibility of delivery on a given date and time. We also handle all bureaucratic paperwork, from the initial contract with you as the client, through the processing of the necessary pan-European documents (FIATA FCR, FCT, FBL) to communication with the person taking over the goods.
Feel free to contact us for any further information.